Taking Action with Climate Friendly
Investment Gateway, together with the support of its clients and associates is taking action on climate change by contributing to Climate Friendly's global offset's programme – working towards a clean, green and sustainable future.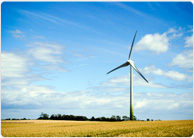 Investment Gateway, together with Climate Friendly is pioneering international professional business services. Environmental responsibility.
When you choose to work with Investment Gateway in Cyprus, you're also helping to fuel a range of green projects around the world – directly or indirectly. Either way, its Win-Win; for your company and for the global environment.
More
Investment Gateway introduces you to a associate who completes the professional service. Part of their initial affiliation fee to Investment Gateway will be donated to Climate Friendly. Remember, there is no extra charge on your end. It is only an amount deducted from Investment Gateway's affiliation proceeds. This has been labelled an "Eco Investment Contribution".
These affiliation proceeds are used for offsetting general carbon emissions and contributing to a huge range of international green project via eco-partner
Climate Friendly
– ranked as "outstanding" and "Number 1" in the Carbon Offset Watch report.
PR Credibility: your company or organisation can then choose to capitalise on this eco investment initiative by choosing to reference the contribution on the Investment-Gateway.eu platform and via the Climatefriendly.com network, boosting your own professional publicity and exposure around the world. Positive credibility, integrity, and real company substance.
Again only if you choose, your eco investment contribution can also be mentioned in other Investment-Gateway marketing and communications, such as global press releases, media coverage, advertising information and third party online channels.
A small price to pay for a very large return
Eco-friendly – Positive PR – Service security
Learn more about this initiative, contact Investment-Gateway Communications,
click here
.