Choose Cyprus as your investment platform to EMEA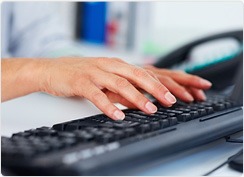 To begin the process of registering a new company/companies formation in Cyprus or conduct another professional service, such as international banking or global accounting-auditing-tax, please complete the Investment Gateway online quotation form to receive a quick quote from an expert agent. These agents are also able to assist you with professional services in other popular investment jurisdictions around the world.


Investment Gateway does not conduct any of the services in setting up a company/companies in Cyprus, corporate accounting-auditing-taxation planning solutions, international banking, investment strategies or any subsequent professional service other than web design, development and digital marketing communication services. All professional services a supplied by certified and experienced associates in Cyprus, who are in turn introduced to you directly by Investment Gateway. Please remember, Cyprus is not a tax haven for companies, individuals or banking purposes. It simply has low tax and other company formation and banking benefits, and is positioned as an ideal and credible platform for investments to the EMEA region. Cyprus has the lowest taxation in the European Union. We strive to promote investments via Cyprus.
Please contact Investment Gateway for general information and feedback about the Investment-Gateway.eu platform and/or for any professional services already attained by associates. Please send an e-mail to contact 'at' investment-gateway.eu, complete the online contact form to the right or contact us via Skype at Investment-Gateway.
We will always endeavour to respond in a timely manner.